No to fees, Yes to the perks.
No monthly fees, no minimum balance, and no per-check charges.
Yes to 0.250% APY, yes to 30,000+ free ATMs
Yes to online account access 24/7!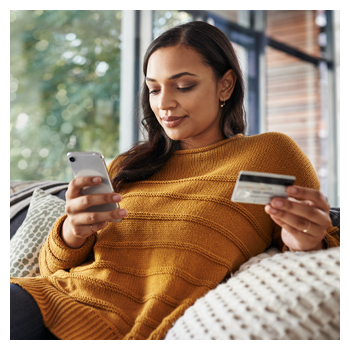 Faster than writing a check and more secure than carrying cash – your debit card is a Visa® Check Card. Access checking account funds anytime and anywhere the Visa® logo is displayed. The Visa® Check Card also serves as your ATM Card.
Bridgeway CU Card Service Numbers:
Debit Card Activation/Lost/Stolen: (800) 472-3272
Credit Card Customer Service: (800) 237-6211 MUCU Members
Debit Card PIN # Reset: (800) 757-9848
Credit Card Customer Service: (800)247-4222 Bridgeway Members
You can arrange to have your payroll, Social Security, pension or any other recurring check deposited directly into your Bridgeway checking or savings account. By doing so, you can eliminate the possibility of losing your check and avoid the need to stand in line to cash or deposit it.
When you establish payroll deduction at Bridgeway, money is automatically deducted from your paycheck and deposited in your savings account or checking account, or used to make loan payments. It's an easy way to save or to ensure that you'll never miss a loan payment.
Ready To Open An Account?
If you are ready to setup your account or have further questions,
please contact your local Bridgeway office.